Our offices will close 12.00pm on Friday 23rd December and will reopen 9.00am on Tuesday 3rd January 2017.
Best wishes for the festive season from GHP Legal.
Bydd ein swyddfeydd yn cau 12:00pm ar ddydd Gwener, 23ain Rhagfyr ac yn ailagor 9:00am ar ddydd Mawrth 3ydd Ionawr, 2017.
Dymuniadau gorau ar gyfer y Nadolig oddi wrth GHP Legal
Led  by  its  team  of  Partners,  GHP Legal Solicitors of Wrexham, Oswestry, Llangollen and Chirk are a multi-disciplinary law practice serving a client base stretching across more than 10 counties in England and Wales.  For more information regarding our legal services, please click the links below.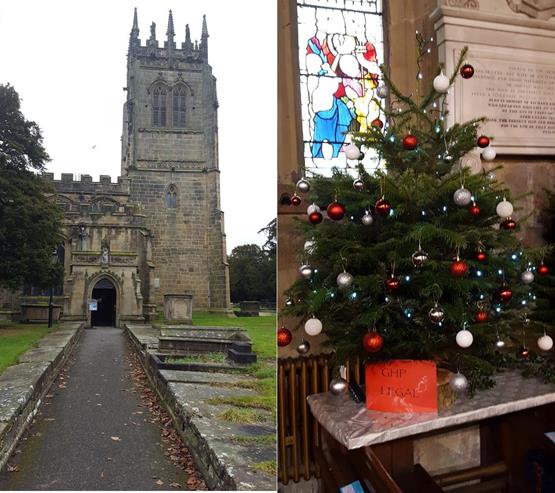 Lovely morning in the Church decorating GHP Legal's Christmas tree for the All Saints Church Gresford Christmas Tree Festival.   1st – 4th December – it's beginning to look a lot like Christmas!   Open from 10am tomorrow … raising funds for Nightingale House and Hope House Hospices.
Continue Reading
Q: I was a passenger in a work colleague's car when he skidded off the road and the car overturned. I can't say I had life-threatening injuries but I was badly bruised and I broke my wrist which meant I couldn't work for almost two months. A friend advised me to claim injury compensation so I contacted a law firm who advertise on line and they took all the details and made a claim on my behalf. They have now written to me to say they have received an offer from the driver's insurers. The offer was, however, a lot lower than I had been led to expect, but they say if I don't accept it I will get even less. Is this what usually happens?
Continue Reading
A Wrexham lawyer has urged bosses being targeted in a 16-day campaign to provide support for employees who are victims of domestic violence to familiarise themselves with exactly what the term 'domestic violence' means.
Continue Reading