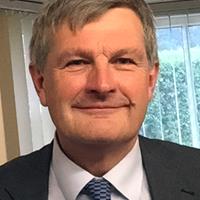 Patrick Stevens
Consultant Solicitor
Patrick Stevens is a consultant solicitor based in our Chirk office and was previously a partner with Stevens Lucas.
Patrick Stevens is a Consultant with GHP Legal, based at our Chirk office. With a wide range of experience in most fields of law Patrick specialises in property and private client work and general business law.
Patrick joined us in October 2015 after his firm of Stevens Lucas, which had offices in Chirk and Oswestry, merged with GHP Legal in an acquisition that saw that Firm's staff incorporated into our offices. A firm with a longstanding reputation and ethics akin to our own, Stevens Lucas could trace its origins back to the 19th century.